The New Zealand contingent cruised closer to America's Cup victory following their win over the Oracle Team USA in Bermuda.  The Emirates team New Zealand won both races today to reach 6-1 in the first to seven series.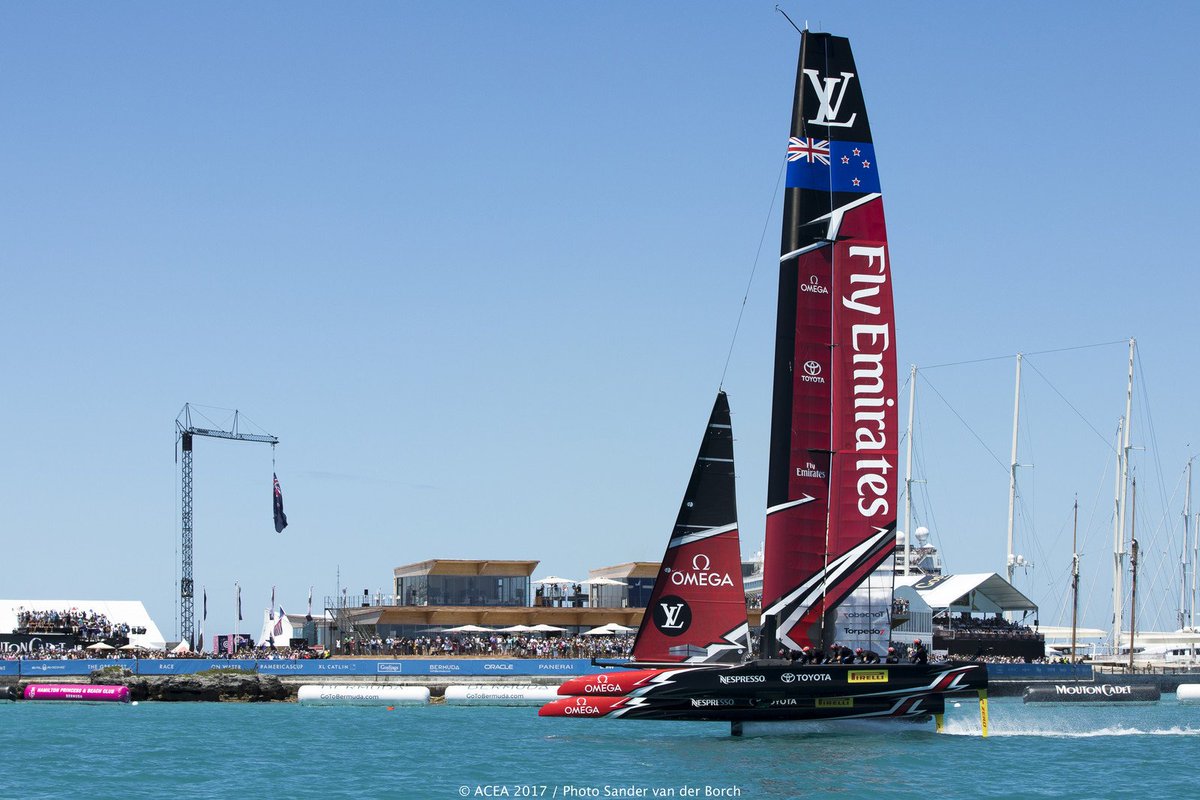 Back in 2013, Team USA did the impossible when they came back from 8-1 to win 9-8 in a first to nine series. However, the circumstances were very different. Jimmy Spithill skippered the team and could reach out to Sir Ben Ainslie for tactical advice midway through the series. Also, the sailors were still trying to get used to foiling technology. The USA team made headway in upwind foiling and enjoyed an advantage that helped them to an unprecedented comeback.
This time around, Spithill seem not to be at his best. The Australian skipper lost the first race by 12 seconds and then made an error that earned the team a two-boat length penalty that played a part in a 30-second slip-up in the second race.
Spithill admitted that the team didn't get "the hook up" from the start and that it was difficult to catch the kiwis from that point onwards. He said for now the plan is to not think too far ahead but to focus on the next race.
Spithill's counterpart in the Emirates team, Peter Burling has received praises for his leadership skills. The boat design of the Kiwis, which employs pedaling grinders, helps the in-form Burling focus on sailing the boat to victory rather than controlling the rake. With just one more victory, the Kiwis would become the new winner of America's Cup.
As the only team that is not signed on the 'framework agreement' there are expected upsets in the next event likely in Auckland.